Development
Under Development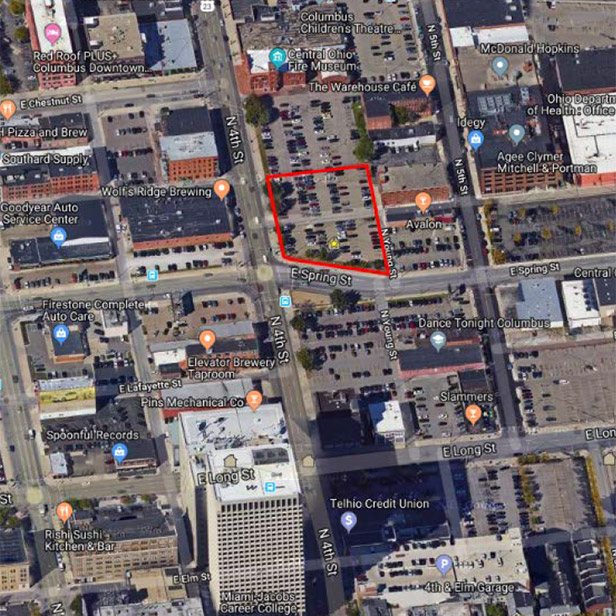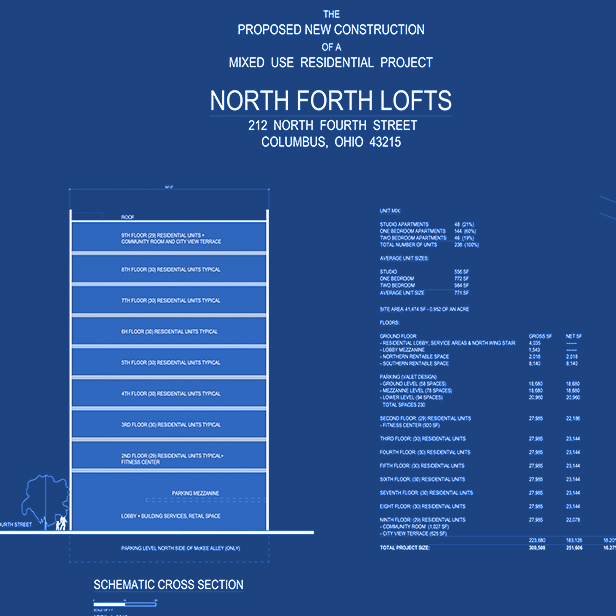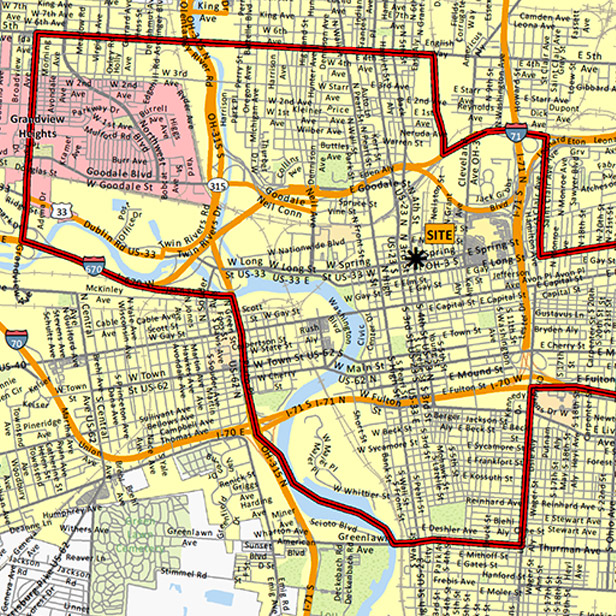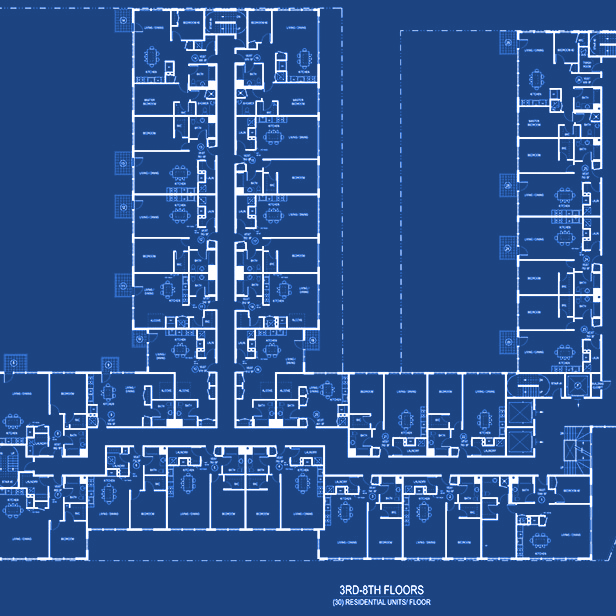 North Forth Lofts
North Forth Lofts is a ground-up 9-story, mixed-use development containing approximately 300,508 SF with 238 market-rate rental units; 10,158 SF of commercial space and a public parking garage.
The site is in the Columbus Downtown Community Reinvestment Area and is "as-of-right" for zoning and eligibility for a 15-year real estate tax abatement.
The 41,474 SF site has been secured under a fully executed Purchase and Sale Agreement. Currently the site functions as a surface parking lot, is topographically flat, contains no existing structures, and has access to all necessary utilities.
The typical floor plan (3rd thru 8th floors) consists of 30 units per floor. The 9th floor contains 29 units and a Community Room adjacent to the City View Terrace with southern and western views of the downtown skyline. The 2nd Floor contains 29 units and a Fitness Center.
Unit distribution is as follows:
(144)   60% 1-BR at an average of:   772 SF
(48)     21% Studio at an average of: 556 SF
(46)     19% 2-BR at an average of:   984 SF.
The ground floor commercial space (retail and/or restaurant) is approximately 2,018 SF on N. 4th Street and approximately 8,140 SF on E. Spring Street.
There will be a public parking garage incorporated into the project. The building will include parking to accommodate a minimum of (230) vehicles.
The project will seek a National Green Building Standard - Silver Level certification based on its energy efficiency rating.