Urban Development with Compelling Yields
About VALLONE VENTURES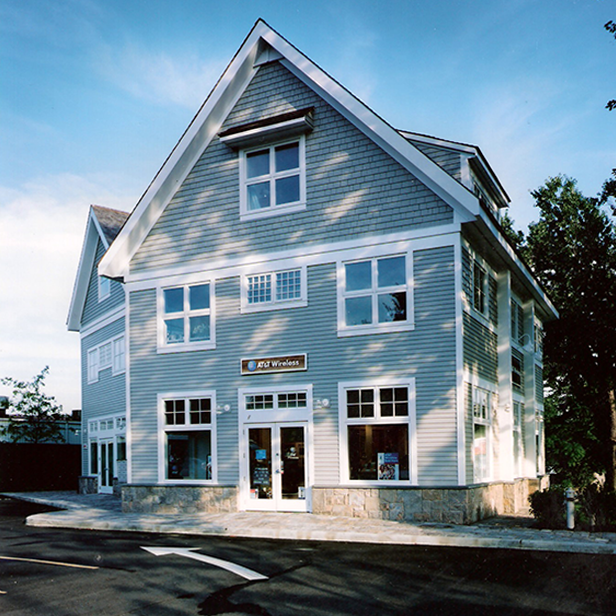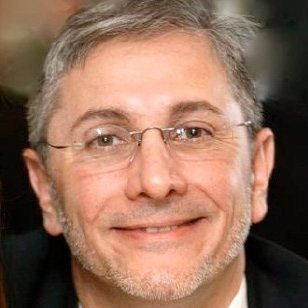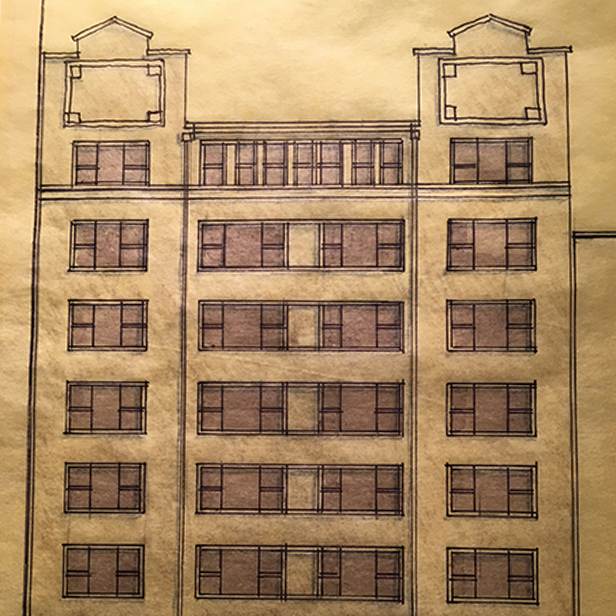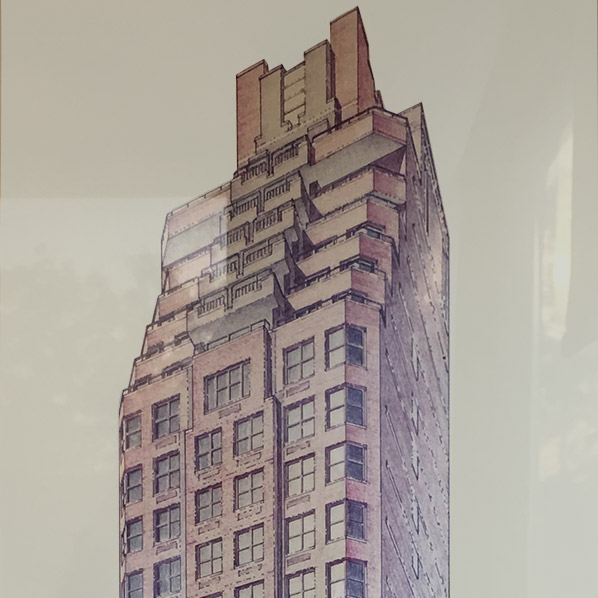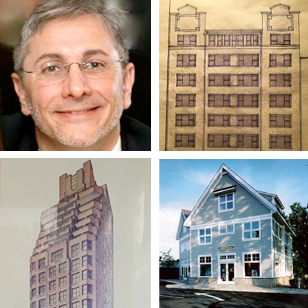 Successful real estate development is more than sourcing deals, financing projects, constructing buildings and leasing spaces.  Our opportunities are derived from on-the-ground experience, long-standing community relationships, and solid financial backing. With over three decades in the industry, Principal Joseph Vincent Vallone, a licensed architect and Pratt Institute graduate, is a respected community liaison who works on behalf of both his investment partners and the communities he builds within, resulting in award winning urban developments with compelling yields.
Joseph Vincent Vallone, A.I.A.
Principal
Joseph Vallone launched his real estate development career in 1999 with the first phase of the award winning, 10,000 SF, Westport Village, 1835 Post Road East located in Westport, Connecticut. This new construction, mixed use project, consists of retail suites, office space and residential units, located in three New England style wood framed structures.
Ten years later, a passion borne by rehabilitating and converting industrial buildings in New York City into rental apartments as a young architect in the early 1980s, lead him to the historic rehabilitation and conversion of the former Roosevelt Mill in Rockville, Connecticut.  Known today as Loom City Lofts, this circa 1906, 82,000 SF reinforced concrete mill currently houses (68) residential rental units on five floors and 7,000 SF of commercial space on the ground floor.  Loom City Lofts was awarded the prestigious AIA Connecticut, Design Award in 2016 and an Award of Merit from the Connecticut Trust for Historic Preservation in 2016.  The mill was constructed to achieve a Silver Level from the National Green Building Standard, for energy efficiency.
Vallone's signature projects were born from a sound approach built by decades of success in the design, construction and the real estate industry. Strong working relationships with investment partners, community leaders, lenders and land use officials have contributed to Vallone's success.
Real estate development was a natural progression from Vallone's private architectural practice. Joseph Vallone Architects was established in New York City in 1985, and over his three-decade career, his Westport, Connecticut-based studio has earned him recognition through awards, publications and inspiring commissions.
Vallone is now a champion of urban renewal and historic preservation.  He is a former member of the Congress for the New Urbanism, the Connecticut Trust For Historic Preservation, and the Urban Land Institute.
Vallone's architectural vision is a unique attribute for a real estate developer, enabling him to see a range of diverse and financially compelling outcomes for properties and buildings across the risk spectrum. He also offers development services for private and public clients.
Equity Partners
We seek to work with investment partners from within the cities of our projects. Our equity partners vary by both their tolerance for risk and by the phase of the project in which they wish to enter.  We work with high net worth individual investors who benefit from preferred returns for early project entry on predevelopment equity.  We work with family office and institutional investors who are interested in either Limited Partnership or General Partnership roles.
Vallone Ventures invests a portion of its own equity in every project.
Comprehensive Market Analysis
Comprehensive market analysis is paramount to the success of all projects.  On a macro level, we have developed a proprietary, data-driven approach to identifying geographic locations.  Once a site has been targeted, we work with local, HUD certified professionals to prepare a preliminary Primary Market Area (PMA) analysis, from which most of the tenants are expected to originate.  We also examine comparable projects and rental rates, community services tenants are most likely to use, mobility patterns and demographic characteristics.  We determine the four boundaries of the PMA.  We may also analyze the Secondary Market Area, the area outside the PMA, if we believe it will impact the PMA.
A Developer with Architectural and Financial Vision
Joseph Vincent Vallone's affinity for real estate development comes from his training as an architect. Vallone's vision is behind the success of many projects, more recently, Loom City Lofts, the substantial rehabilitation and conversion of the circa 1906 historic mill structure into residential and commercial space, located in Rockville, Connecticut.
His passion for architecture, design and construction emanated from his early youth.  His knowledge of architectural history inspired Westport Village, another acclaimed mixed-use property channeling a traditional New England aesthetic. He has a unique capacity for extracting value from properties that have been overlooked as lucrative opportunities.
Thirty years spent in the real estate industry has given Vallone a sharp economic intuition and a keen sense of building trends, which lead to his specialization in walkable urban communities, transit oriented development and historic rehabilitations.  His integrated approach was informed by his work in the market rate housing market, the commercial market and the affordable housing market, which convinced him that public-private partnerships improve local economies. His attention to detail has made him skilled in executing projects with complex capital stacks, including funding sources from; private equity, state grants, historic tax credits, low income housing credits, real estate tax abatements and energy conservation incentives.
A Community Liaison
Along with designing, building and leasing award-winning properties, Vallone has built strong working relationships in New England and the New York metro area throughout his three-decade career. His community-focused mindset and constructive methods have earned him a favorable reputation with state officials, land use professionals, local authorities, and vendors across the region. Vallone is known for sourcing opportunities that produce attractive financial returns and positive outcomes at the community level.
Background
Prior to transitioning into Vallone Ventures, Joseph Vincent Vallone, A.I.A. opened a private architectural practice in New York City in 1985 after apprenticing for the firm of Rothzeid Kaiserman Thomson & Bee Architects, in New York City, for five years.  Preceding his work at RKT& B, he apprenticed part time in the architectural firm of Stephen B. Jacobs & Associates, New York City while completing his Bachelor of Architecture degree from Pratt Institute in 1980, in Brooklyn, New York.  Both RKT&B and SBJ were both highly regarded multi-family housing specialists and the genesis for his affinity with multi-family residential development.
During his professional career, he has been involved with hundreds of projects, predominantly housing related but his portfolio also includes ground up construction of a new firehouse in NJ, work with the New Museum of Contemporary Art in NY, NY, private art galleries in the Fuller Building in NY, NY, numerous office facilities, fashion design studios in the Garment Center, NY, NY. and countless single family residences throughout the region.
Projects
Loom City Lofts
Loom City Lofts (LoomCityLofts.com) is an award-winning rehabilitation and conversion project in Rockville, Connecticut. The Roosevelt Mill was built in 1906, one of the first structures in New England constructed with reinforced concrete.  The mill was placed on the National Register of Historic Places in 1983.  Financed with a complex capital stack consisting of Federal and State Historic Tax Credits, local real tax abatement, Special Act and Urban Act Grant Funds from the State of Connecticut.  LoomCity Lofts opened in December 2015 with (68) loft style, rental apartments on five floors and 10,000 SF of commercial space on the Ground Floor.  The TDC of the project: $20M
Westport Village
A traditional New England spirit embodies this mixed used, new construction project situated in the Business Preservation District.  Also known as 1835 Post Road East in Westport, Connecticut, three new wood frame buildings, the Manor House, the Ice House, and the Barn were design to be in keeping with the residential character of the neighborhood. The 10,200 SF project involved the construction of three new wood framed, sloped roof, mixed use structures consisting of retail space, office space and three residential units.  Westport Village opened in 2001.  The TDC of the project: $2.8M